What a week this has been!  We couldn't have asked for better weather, 80+ degrees in Alaska means we have to watch each other for signs of heat exhaustion.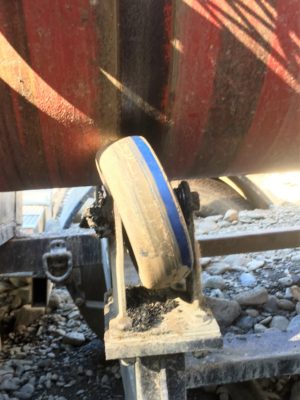 First off, a little trommel maintenance, we had to replace a few casters and the motor that turns the barrel.
For sometime, we've been aware that we are not getting enough water in the trommel.  It's frustrating to be in good dirt and have to load it a tiny bit at a time in order to not overload the sluice.  We did look into getting a bigger trommel, but this time in Alaska there are none for sale (at least that we can afford); so we had to look at a cheap way of working with what we had.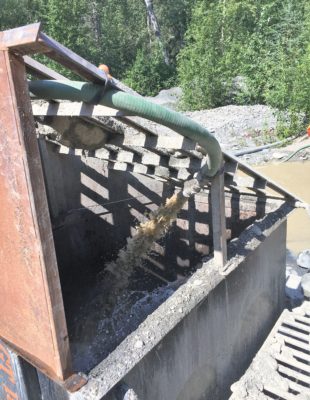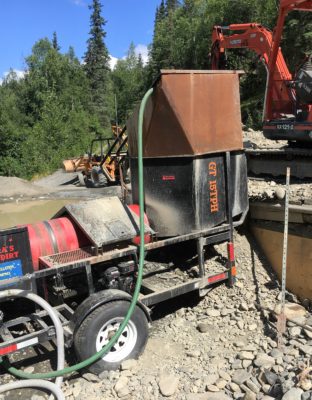 One thing we do have a lot of is pumps.  We decided it was worth the extra gasoline to drop another pump in the settling pond to add more water to the trommel.  It may look a little silly to just bungee an extra hose into the hopper, but it worked like an absolute champ.  We're now moving dirt like crazy! The loader operator can barely keep up.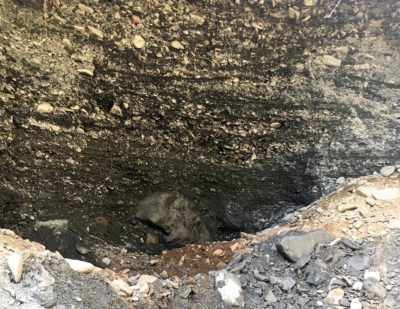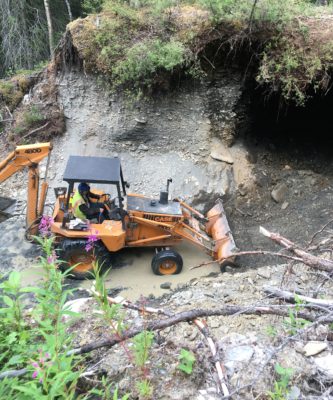 The digsite is looking good, we're running into a lot of large boulders.  Those of you who do any prospecting know that the large rocks in a river are a great place to look for gold, it works the same in ancient stream beds.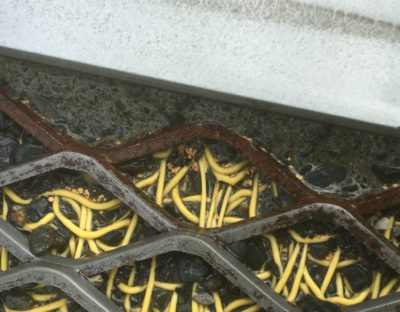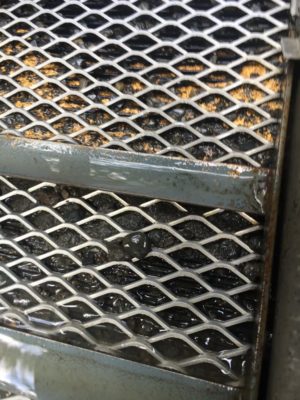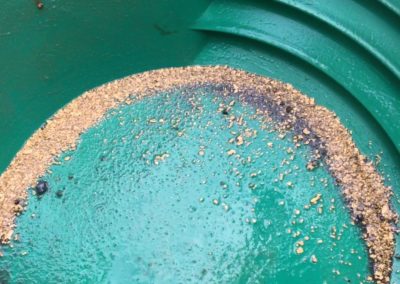 Though with the amount of dirt we're moving now, its going to take a while to figure out the new "normal" so we know if we're in the best ground or not.
We got a request from one of our fans to see more of the "work" involved in the mining process.  To our friend in Belgium, this one is for you.