Meanwhile, back at the mine.
Things have been going pretty good.  Trommel has been running great, new water pump has allowed us to speed up processing.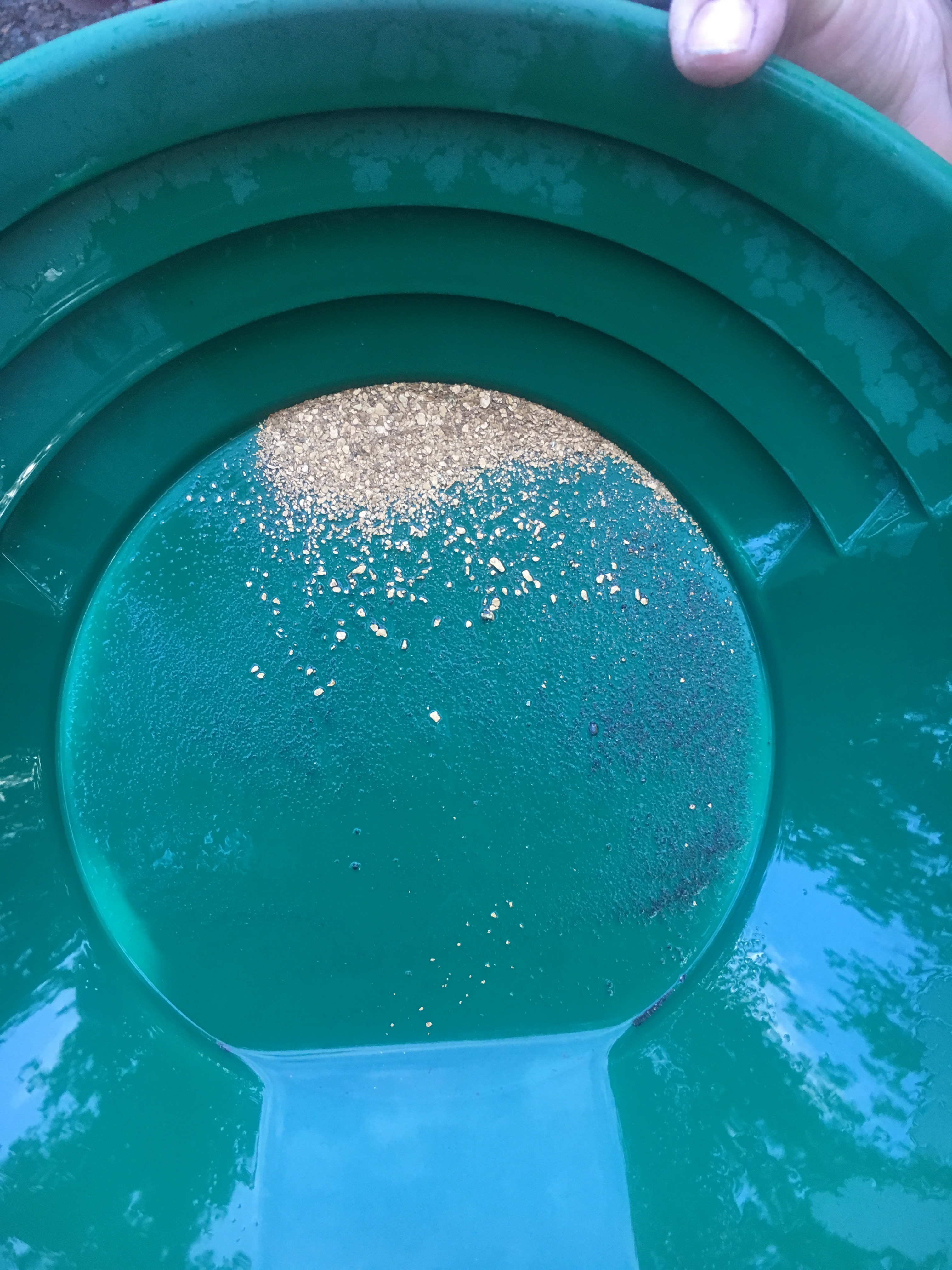 However, looking at our current dig site we started to realize at this rate we were going to run out of material to run in short order.  We decided to start working on developing our new dig site.  It's scary to abandon a site where the gold returns are reliable and move to untested ground.  While the magnetometer survey we had last year tells us there's a good indication of gold, it's not a guarantee.  We won't really know until we start processing.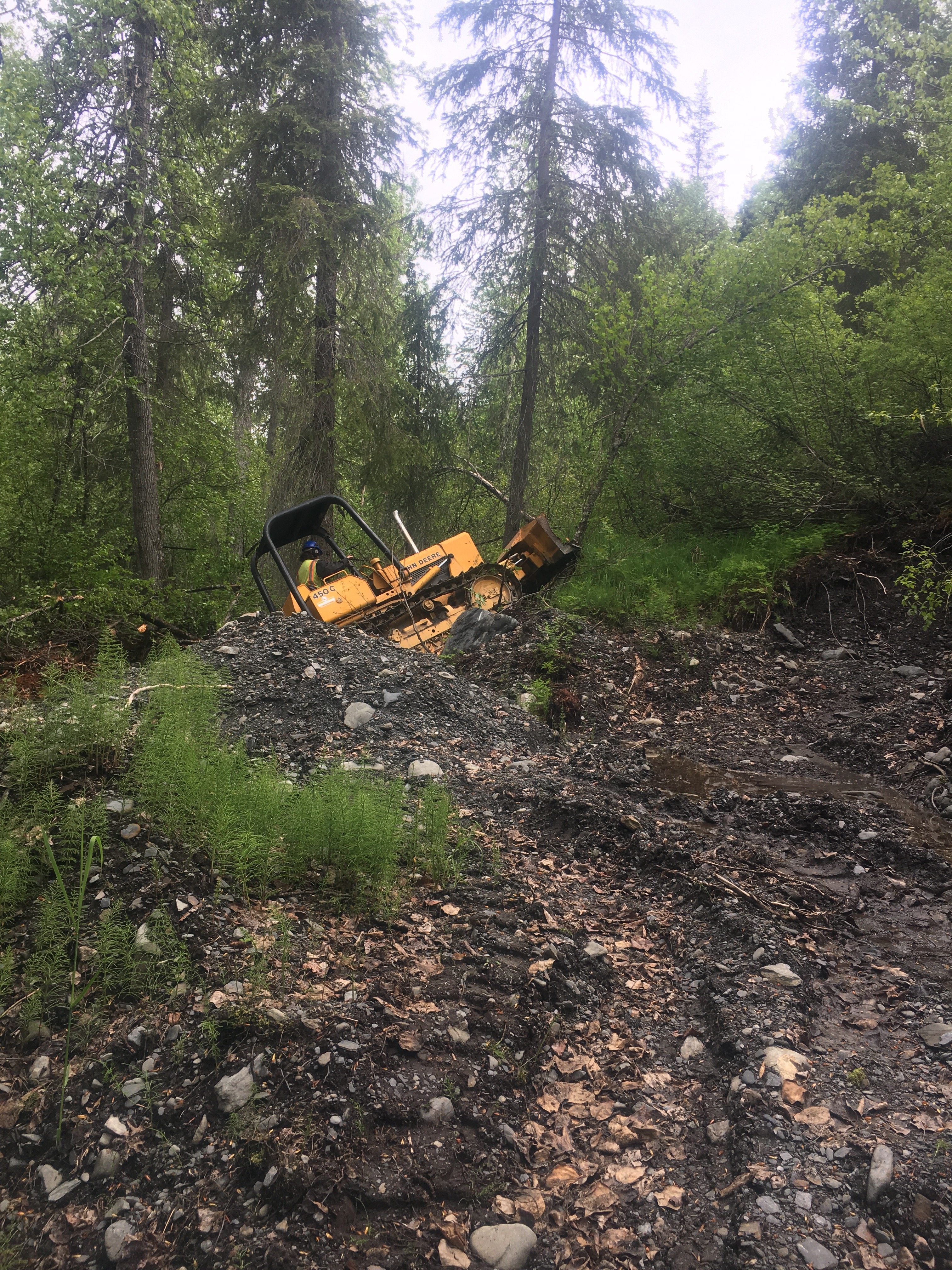 First step, we had to remove a few trees.  Drag them down to camp, cut them up for firewood, or save them for our dear friends the wood turners to turn into works of art.
We've been having very unusual weather lately, thunder and hail.  Fire crews have been out looking for lightening caused ignitions.  We even had a fire crew come into our camp fully armed and ready. They were relieved to find it was just our campfire smoke they had been tracking.
​
​
The rain and the natural drainage at out new site ended up causing some problems for us.  It wasn't long until the area turned into a soupy mess.  Mud to the top of the tracks on the dozer.  Digging into the bank, water started pouring out and causing a mud slide.  It was the stuff that would have made great reality television.  Me hollering at my husband on the excavator as huge rocks and mud start falling toward him. Him furoiusly trying to free the tracks from the mud so he can move out of the path of the slide.  While it may have been exciting for the viewer, it was not that fun to experience, we knew we had to step back and find a safer way to do things.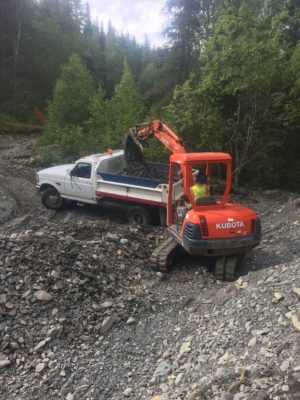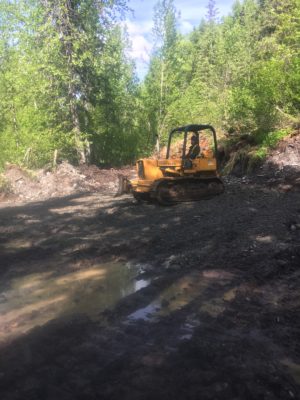 As we all learned in Sunday School, "the wise man builds his house upon the rock" and that's something we DO have in abundance.  Rocks.
We are hoping that a good platform to work from will allow the hill to drain and also allow us to dig from a safe distance should things start sliding.  We're going to let it dry out for a few days and try again.  I'll keep you posted.
One good thing about the rain is that the forest has provided us with another treasure.  A great addition to steak night!