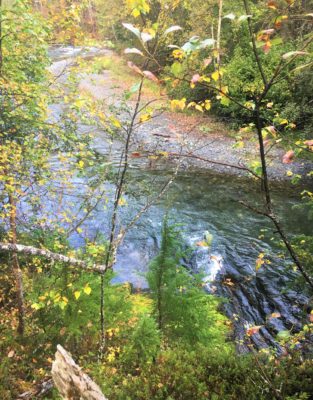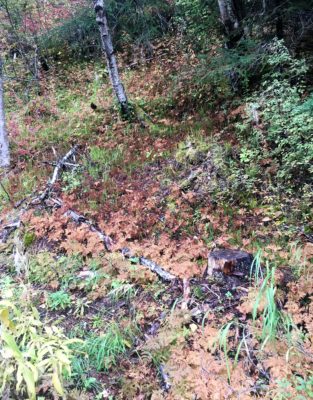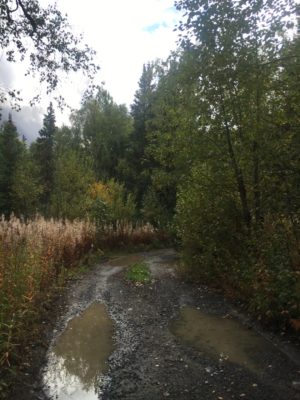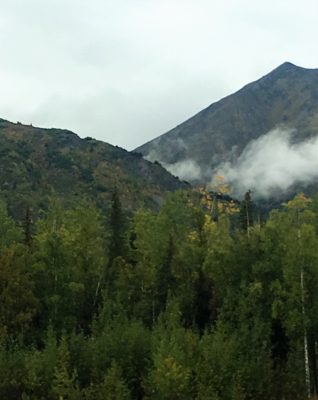 I would enjoy the beauty of this time of year more, I think, if it didn't make me so sad to realize its almost over.
Backhoe's still in the shop, we're making due with what we have.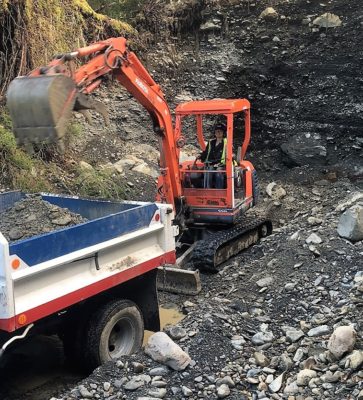 Besides, it means I get to spend a lot of time in the digsite manning the excavator. I love looking for big rocks, bedrock, clay layers and other things that spell good gold.  Every layer is a new possibility.  See that smile?
I have to be careful to pay attention and not get a huge overhang going, its easy to get to excited about a bedrock ledge or something and undercut too much.  Occasionally we have to knock it in.  Here's a little video, I just love that slow motion feature on the iphone.
We're almost to the little anomaly we saw on the mag survey, looks like we will have to move the caution fence soon!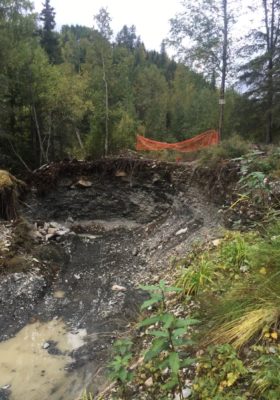 All was well, until, you guessed it, we broke something.  A sharp piece of slate hiding in the mud popped a hole in the sidewall of the dumptruck tire.  Quite the sound it made.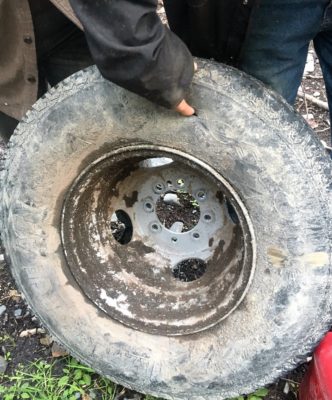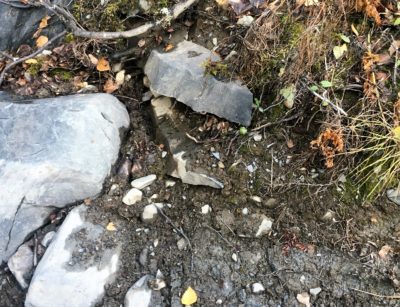 Turned out we had to take off for a wedding so we had to clean out earlier than we normally would.  But the results weren't bad.  Even found a few nice pickers, must have been under that big rock I was digging at.