To everything there is a season.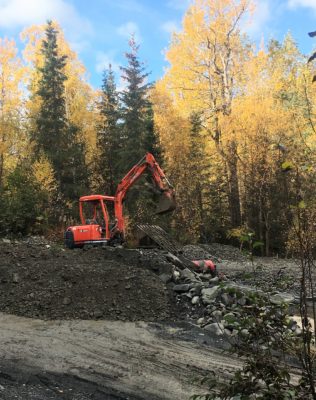 We've been forced to admit that we've reached the end of this mining season.  The cold has caught up with us, and while we can work through numb fingers and toes, the equipment can't handle the freeze.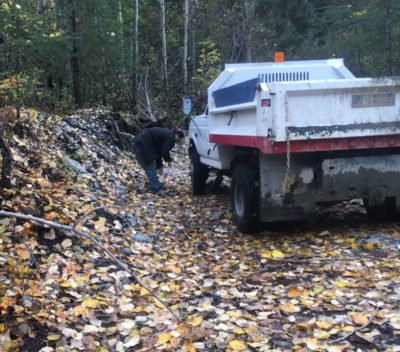 Our decision was helped by the event of getting two flat tires on the dump truck in as many days, we seem to be spending more time repairing equipment than running it.  We got a very short run, but managed to get just a little more gold out of the ground before it froze.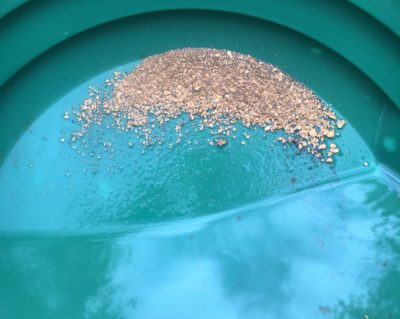 Unlike other mining operations, we have to clear everything out when we're done for the season.  This year we decided to use water to dig out the trommel instead of our backs, and it worked pretty well.  I don't know why we didn't consider it before.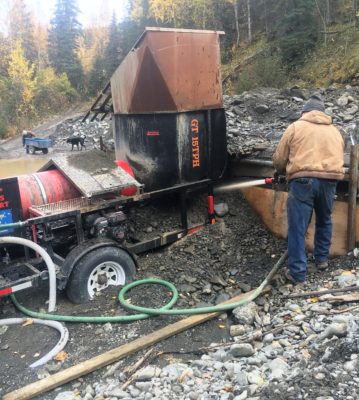 Hoses rolled up, camp broken down, and now its time for the long parade of trips to bring the bigger stuff home for the winter.
Its hard for me this time of year, though at this point I'm almost too exhausted to be sad.  I won't deny that I look forward to long showers, warm wood stoves, and catching up on all the movies I haven't seen.  Also, I get to dream about new digsite we hope to explore next year.  It doesn't look like much, but if the results of our magnetometer survey and bulk testing are any indication, this might mean our next season could be the best yet.  We've got a lot of planning to do.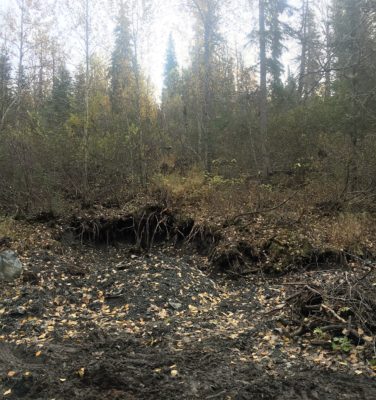 We gave it everything we had this year, then we reached down and found more to give.
Thanks for following along with us.