Don't know if I've ever mentioned that Super Bowl Sunday is a special day for us at the mine.  Years ago, we snowshoed into the claims on a Super Bowl Sunday and decided right then and there to buy them.  Ever  since its been kind of an anniversary for us, we visit, roast hot dogs, hike around.  This year, because of a scheduling conflict and the fact one of our team is a Bronco's Fan, we did it the following weekend.  There are definite signs of spring, even a wild violet decided to sprout.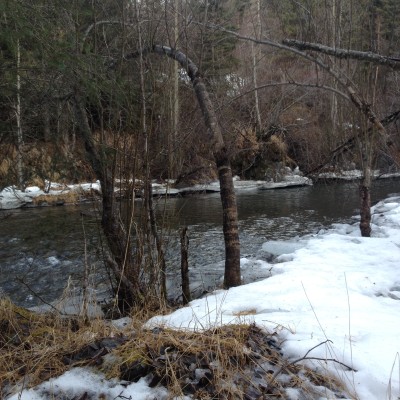 The Creek is open, the water is really low.  I was tempted to jump in there and check out some of that exposed bedrock and creek bed.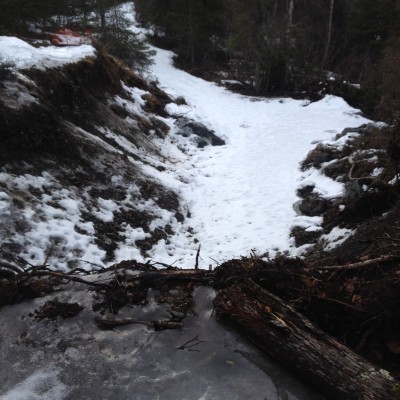 Though the glory hole and the staging area are not quite ready to get our operation going.
We did manage to get a few buckets of paydirt from our stockpile, lots of folks got dirt for Valentines day this year I think and we were running low..  Not quite ready to start the mining season, but had a great day nonetheless.