Once more unto the breach, dear friends, once more – William Shakespeare
After an agonizingly late spring, we finally got the mine back up and running.  And we're finding GOLD!
Earlier this year, we made a promise to ourselves to not let things like breakdowns get us down this season.  First of all, it doesn't make any difference, if your broke down – you're broke down- attitude has nothing to do with it.  Also, we wanted to get back some of that feeling that made us become gold miners in the first place. We're in God's country, with the people we love, doing what we love – what's there to feel bad about?
In the last post I mentioned that we lost the seal in our main water pump.  After hours of international calls, and finding out there's a three week window to get the 200 dollar set of o-rings (highway robbery); we did the only sensible thing – we bought a brand new Honda water pump!  We should have done this years ago – water came FIRING out of the end of the trommel, we had to adjust the level.  Now as a result – we're able to run a lot more dirt.  And we all know what that means….
Spring came in with a vengeance – I swear I could actually hear the plants growing.  Frosty nights turned into 70-80 degree days.  We even had to take a break and find some water for our crew to cool off in.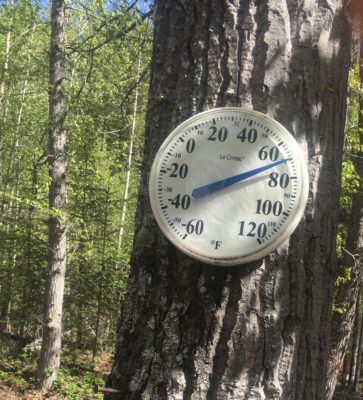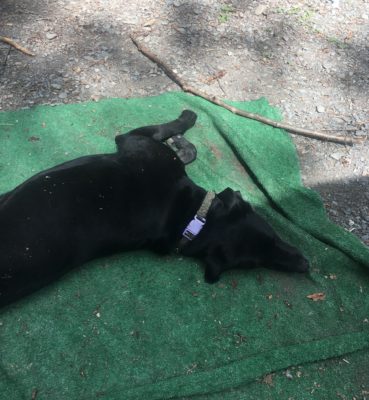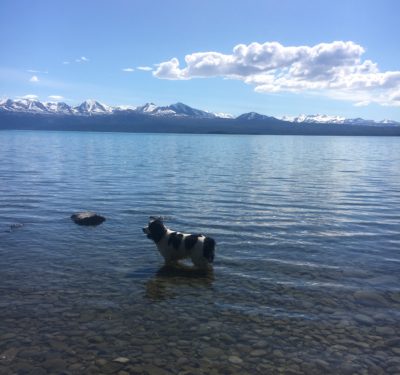 It turns out we did have a little break down, we lost a hose on the backhoe.  We used the time to do some dental work on the excavator.  It looks much better with all its teeth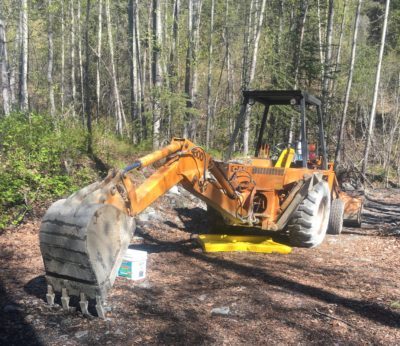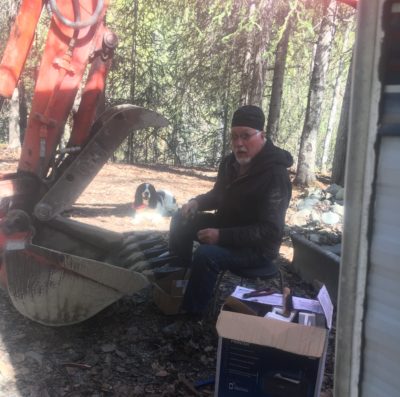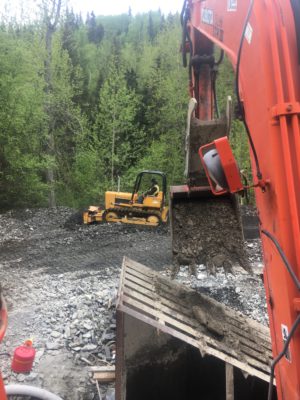 After running the trommel for a while we did a clean out.  We were happy with the amount of fine gold and black sand we were getting.  So we ran a little more.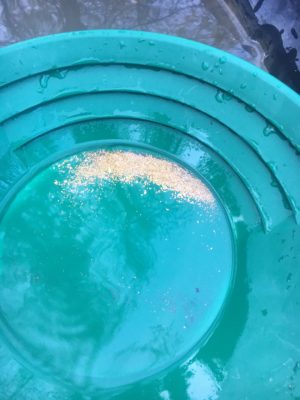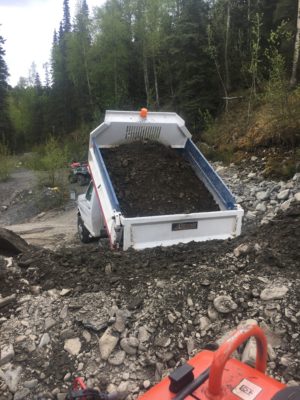 After a few days of running, the carpets had visible gold in them.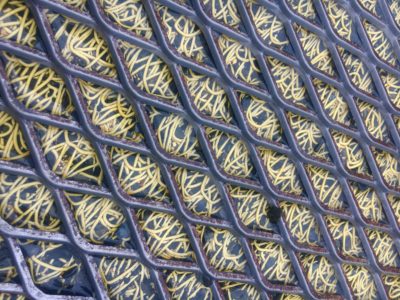 Since Christmas we've been waiting to try out the mini trommel that Santa brought the crew from our friends at Gold Fox USA.  We were very pleased with how fast it was to run the concentrates from the sluice box, and how much gold it trapped.  I'll do a video for you guys once we get it a little better figured out.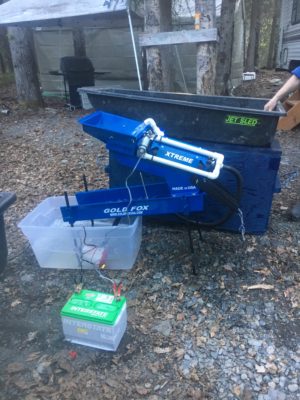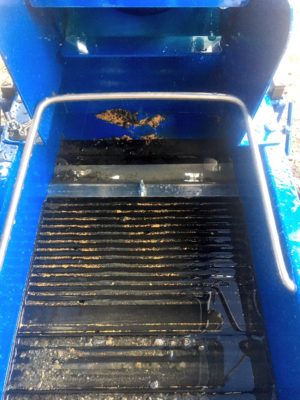 All in all, a good few days at the mine.  It's almost time to start clearing our new hot spot that was identified on the magnetometer survey we had last year.  We're almost out of dirt in our current spot, and now that we have everything else dialed in so well – I can't wait to see what's in there!