As July comes to a close, I'm not super happy about the yellow leaves falling from the trees and the fireweed nearing the top.  I keep reminding myself that its only August, there is still time…
Been a busy week at the mine, still getting better results than we ever have thanks to our addition of more water to the trommel.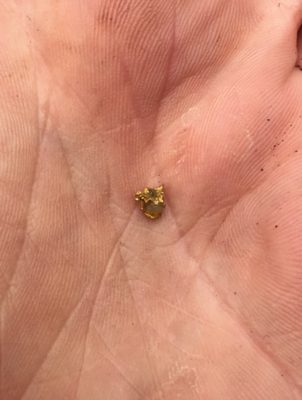 We are also excited to see more and more gold in quartz, for those of you that don't know, this usually is a sign that it didn't travel very far from the source vein.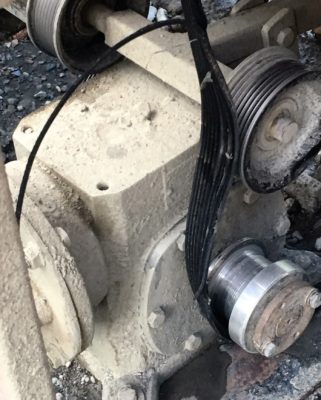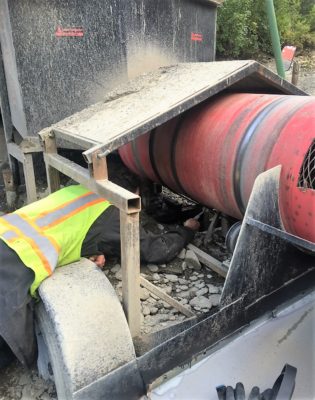 But of course, its mining, so we have to break something.  First we shredded one of the belts turning the trommel, spent a few hours replacing them, only to shred them again.  Looks like we'll need to do a little more investigation as to why.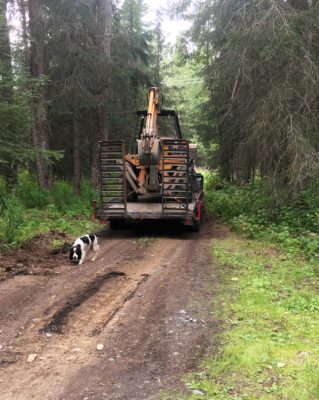 AND just for good measure, we went ahead and locked up the breaks on the backhoe, back to the shop.  Again.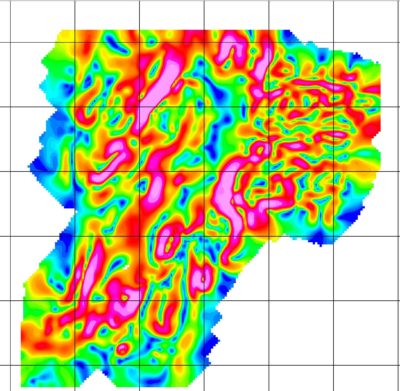 Its not all doom and gloom though, results of our mag survey have started coming in. I don't want to bore you with a bunch of scientific terms, basically this shows hot and cold (high and low) magnetism. The pink areas indicate that there's a lot of black sand (and thus hopefully gold).  We are currently doing better than we ever have and we are only in a red zone.
Though I hate to pull the excavator away from the washplant when we are making good gold, we really need to focus on following up this survey data with test pits, that way I can work on the permits for next year.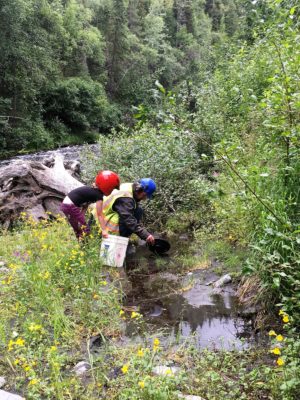 Lastly, here is dad coming to the rescue of some poor stranded little fish fry that our daughter found.  Maybe we'll get some Karma points for that.